Independent Writers of Southern California
IWOSC Welcomes you
If you're a writer in the Los Angeles area or Southern California, at any level of your writing career, writing for yourself, for magazines or ezines, working a screenplay or editing copy, or working on a book — writing in any genre, we welcome you.
IWOSC provides writers of the greater LA or Southern California area with many opportunities to get together: seminars, panel and more! Our About page has more about the educational and informational events we offer for writers…
Our November & December Writers' Events
Seminar
SELF-PUBLISHING with BookBaby — a phone seminar for writers
TUESDAY, November 14, 2017
7:00 p.m.
IWOSC members: $10
Non-members: $15

Steven Spatz, President of BookBaby will share with his audience of essayists, novelists, editors, book designers, authors of all genres, and self-publishers, information on topics of vital interest to book producers and writers, including:
A comprehensive survey of the publishing marketplace geared toward writers and indie publishers
Ideas for authors on how to promote your book
What types and genres of books sell best
How you as a writer should price your book
How writers can make their books as irresistible as possible to readers and to booksellers
Additionally…
Panel
Writing in Teams — Collaborations
Monday, November 20, 2017 
7:30 to 9:15 p.m.
(networking follows the program)
Free for IWOSC members
$15 non-members
Being a writer is often stereotyped as a lonely profession — the ultimate in self-employment," working from home alone in front of the keyboard. And at times it can be just that.
But some of the most successful writers work together in teams — from ghostwriters and "written with" authors and their clients, to comedy teams working on screenplays and TV scripts, to husband-and-wife teams, or couples, or longtime best friends who find themselves as partners 24-7, both on and off the job.
Veteran comedy expert and acting coach Greg Miller moderates this look at what keeps a writing team together (and what can drive them apart), group and power/control dynamics, appropriate "boundary" issues, and how to find the "write" person and team up successfully to hopefully double your chances of success — plus much more.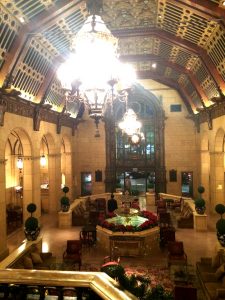 Note: We do not have a December seminar or panel in order to enable everyone to enjoy their December festivities.
Annual Holiday Party
Wednesday, December 6, 2017
Join your fellow scribes and guests for this special holiday evening — not just IWOSC's annual holiday party but our 35th anniversary.
We'll be "Back at the Biltmore," one of LA's most beautiful historic buildings.
You'll get to meet our Board of Directors, network, schmooze, have a lavish dinner, win prizes, and more.
Satellites— Informal sessions for writers
IWOSC's monthly drop-in satellite sessions are free and open to all writers — both members and non-members.
From Orange County to Pasadena to the San Fernando Valley, IWOSC has writers covered. Bring your writing, your ideas, problems, questions, and complaints. Receive support, laughs, juicy controversy, and plenty of networking. If there isn't a satellite in your area, we welcome having you create one.
Our local area satellite groups for writers are:
Previous Party…

Our Annual Summer Party — a nice meal with friends at the historic Pig N Whistle and a tour of the also historic Egyptian Theater.
Saturday, August 12, 2017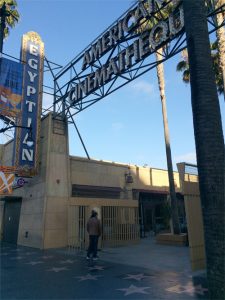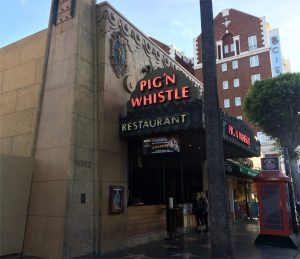 IWOSC Reads Its Own
Sunday, August 6, 2017
Twice a year we have a special FREE event — an entertaining afternoon of eclectic readings of their own writing by some of IWOSC's talented member writers — and it's open to everyone.
Location:
Vroman's Bookstore in Pasadena, California
Learn more….