Independent Writers of Southern California
IWOSC Welcomes you
If you're a writer in the Los Angeles area or Southern California, at any level of your writing career, writing for yourself, for magazines or ezines, working a screenplay or editing copy, or working on a book — writing in any genre, we welcome you.
IWOSC provides writers of the greater LA or Southern California area with many opportunities to get together: seminars, panel and more! Our About page has more about the educational and informational events we offer for writers…
Monthly Events
Seminar 
Saturday, September 23, 2017

What do writers need to know about contracts? Or Intellectual Property? How about collaborations between authors? There are legal issues writers and self-publishers should be aware of.
How can writers avoid the pitfalls of intellectual property theft, frivolous libel and plagiarism lawsuits, scam literary agents, too-good-to-be-true offers, contract loopholes, and how can authors avoid being cheated out of their money when writing a book, screenplay/play, or TV format? And what new traps are out there in cyberspace and online writing that writers need to be aware of?
Panel 
Monday, September 25, 2017 
Writers, got knowledge?
Great! The trick is to share it and get paid for it.
Our panel of experts and authors will give you the how-to on how-to books.
For authors, that means writing up all your advice, tips, hacks. and instructions, putting it into a manuscript and preparing it for publication.
What have you got, and what can you publish?
Now it's time to write the book!
Satellites— Informal sessions for writers
IWOSC's monthly drop-in satellite sessions are free and open to all writers — both members and non-members.
From Orange County to Pasadena to the San Fernando Valley, IWOSC has writers covered. Bring your writing, your ideas, problems, questions, and complaints. Receive support, laughs, juicy controversy, and plenty of networking. If there isn't a satellite in your area, we welcome having you create one.
Our local area satellite groups for writers are:
Just Happened…
Party!

Our Annual Summer Party — a nice meal with friends at the historic Pig N Whistle and a tour of the also historic Egyptian Theater.
Saturday, August 12, 2017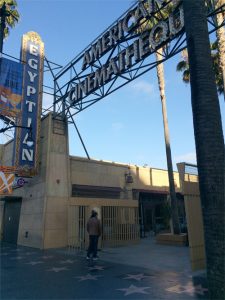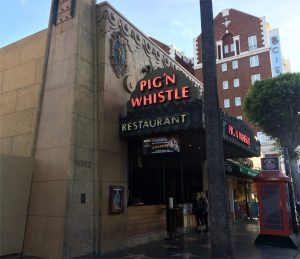 IWOSC Reads Its Own
Sunday, August 6, 2017
Twice a year we have a special FREE event — an entertaining afternoon of eclectic readings of their own writing by some of IWOSC's talented member writers — and it's open to everyone.
Location:
Vroman's Bookstore in Pasadena, California
Learn more….