Independent Writers of Southern California
IWOSC Welcomes you
If you're a writer in the Los Angeles area or Southern California, at any level of your writing career, writing for yourself, for magazines or ezines, working a screenplay or editing copy, or working on a book — writing in any genre, we welcome you.
IWOSC provides writers of the greater LA or Southern California area with many opportunities to get together: seminars, panel and more! Our About page has more about the educational and informational events we offer for writers…
Monthly Events
Seminar 


Overcoming Gender and Racial Bias in Publishing and Hollywood

Featuring Special Guest Speakers — Shelby Stone, Jeff Porter, and Herbie J Pilato

Saturday, October 21, 2017


In this seminar for writers and others in publishing and Hollywood, we will explore the dynamics of gender and racial discrimination that writers face in publishing and in show business. Whether you are a journalist, scriptwriter, copywriter, editor, songwriter, script doctor, or any other type of writer, join us as we discuss discrimination: how to spot it, how to handle it, how to "lean in" and push back against it, and how to work around it.

For a time, it appeared that sexism, homophobia, and racism directed at writers were things of the past in "tolerant, liberal" New York publishing and the world of showbiz. But it appears that change was only cosmetic. Discrimination persists, but has become more coded than it was in the days of Madmen. The same problems that writers faced back then have been lurking under the surface all along.

To get at how writers can fight back or find a way around this issue, we will be discussing topics like…
Panel


Magazine, E-zine, and Newspaper Editors
(Freelance Writers' Day)

Monday, October 30, 2017 

Los Angeles (especially Hollywood and Beverly Hills) is a hotbed of magazine publishing — great for writers!

During this panel top editors – including one from the Los Angeles Times – will share secrets with writers about breaking into their publications. The editors will tell writers how to get their attention, which departments are most actively looking for fresh article ideas, and how freelance writers can contact them. They'll even suggest hot upcoming topics for writers to focus on!

Authors who haven't thought of themselves as article writers can not only make extra money, but writing articles can pay off in other ways. Articles and bylines add to your author "brand" so literary agents and publishers pay attention. Articles can establish your expertise. Writing for magazines, ezines, and newspapers gets your name out there and on social media; and gives a writer a chance to express thoughts and ideas on arts, culture, politics, or give useful advice. So how to get started?

Our expert panel will discuss…
Satellites— Informal sessions for writers
IWOSC's monthly drop-in satellite sessions are free and open to all writers — both members and non-members.
From Orange County to Pasadena to the San Fernando Valley, IWOSC has writers covered. Bring your writing, your ideas, problems, questions, and complaints. Receive support, laughs, juicy controversy, and plenty of networking. If there isn't a satellite in your area, we welcome having you create one.
Our local area satellite groups for writers are:
Just Happened…
Party!

Our Annual Summer Party — a nice meal with friends at the historic Pig N Whistle and a tour of the also historic Egyptian Theater.
Saturday, August 12, 2017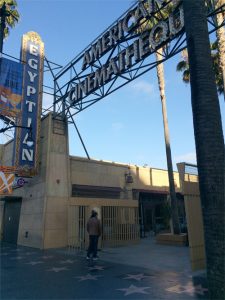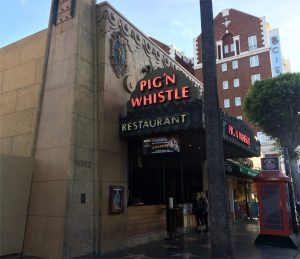 IWOSC Reads Its Own
Sunday, August 6, 2017
Twice a year we have a special FREE event — an entertaining afternoon of eclectic readings of their own writing by some of IWOSC's talented member writers — and it's open to everyone.
Location:
Vroman's Bookstore in Pasadena, California
Learn more….