Panel
Wednesday, September 30, 2020
If you choose the route of traditional publishing, it's more important than ever to have trustworthy, reliable, and knowledgeable representation to guide your book or screenplay (and you!).
We will be having a candid and thorough discussion of the factors (subtle and otherwise) that go into whether a book/screenplay (or an author) gets past the gatekeepers or not.  For instance, how important are one's social media footprint, level of fame, and prestige college or educational credentials in determining a "yes" or a "no" — regardless of the quality of a book or movie? How does someone's race, gender or sexual preference, or social/economic class affect their chances of getting a good book or TV/movie deal?
We will concentrate on books as well as film/TV. And through the magic of the webinar form, we will include NEW YORK AGENTS as well as LA and Southern California based agents on the program!
Topics will include:…
Moderator: Telly Davidson
Katie Shea Boutillier
Doug Grad
Jan L. Kardys
Mark Gottlieb
Miriam Altshuler
Michelle Zeitlin
[To read more, click the title!]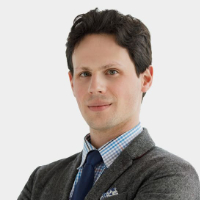 ---