Panel
Monday, June 24, 2019
What to know about creating an audiobook version of your book?
Have you wondered about the viability or value of creating an audio version of your book? Does your book lend itself to an audio version? Could it?
Whether you've already written and published your book or are still writing it, whether your words are fiction or nonfiction, the insights from our panel of professional voice actors can be of great benefit as you contemplate the possibility of turning it into an audio book.
Our panel, composed of professional and experienced voice actors and producers, will discuss
The economics of producing an audio book
How adding sound, music and studio tricks can make your audiobook pop
If the voice in your mind is the voice heard on your audiobook
And, top voice actors will read some of your words so you can hear how gender, age and style can affect your written words
Bring your books and your questions so our great panel can provide information and answers that you need to know.
Moderator: Andre Stojka
Diane Michelle
Brenny Bravos
Marc Graue
[To read more, click the title!]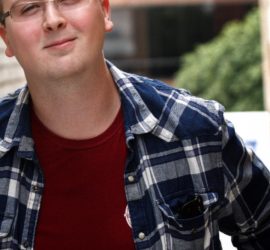 ---